Scottish Rite Grand Master's Class – November 9th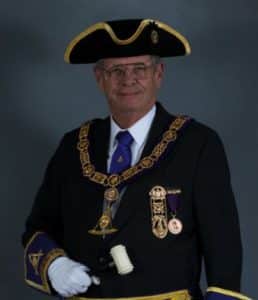 In honor of our 89th Grand Master of Masons here in Massachusetts, the Valley of Boston of the Ancient Accepted Scottish Rite of Freemasonry, Northern Masonic Jurisdiction is holding a membership class in his name! On Saturday, November 9th, you can become a member of the Scottish Rite.
Read more about the class in this brochure.
Why Pursue Scottish Rite Masonry?
Although there is no more important degree than that of the Master Mason, the additional 29 Scottish Rite degrees serve to enrich a Brother's comprehension of the philosophy and symbolic teaching he received when he was initiated into Freemasonry. When you choose to further your Masonic experience by becoming a 32° Scottish Rite Mason, you will expand upon your knowledge of Freemasonry's fundamental principles. The moral and ethical lessons we learn together, will continuously remind us of our duties to family, country, humanity, nature and the Great Architect of the Universe. You do not have to receive all 29 degrees to become a 32° Mason. However, receiving a minimum of five degrees is required. You must receive the 4° and 32°, along with 3 additional degrees.
For more information, visit the Valley of Boston website, and to apply to join, visit HigherMasonry.org.