The Greatest Treasure: First Grand Lady Passes
On October 1st, 2021, Rin Chibiki (Craven) passed away after a long battle with stage four breast cancer.
Rin was born in Aomori, Japan, on August 14, 1973. She is the wife of Rt. Wor. Michael Craven of the 32nd Masonic District. She is the first recipient of the Grand Lady's Award. Besides being the first Grand Lady, she was the Legal Senior Intellectual Property Manager for Kering, representing Gucci, Bottega Veneta, and many other top luxury brands.
She cherished the Craft and felt that Masonry gave her life a greater meaning. She helped the members of Sinim Lodge with various immigration issues, saved a brother from domestic violence, negotiated debts on a brother's behalf to help him prevent bankruptcy, saved multiple marriages, and enjoyed volunteering at many charitable events.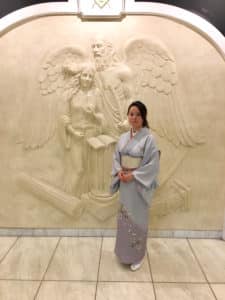 As she shared with M. Wor. Richard Maggio, Rin felt that as a Japanese National who received the Grand Lady Award as its first recipient, it shows the diversity that Masonry celebrates worldwide. Despite all of her accolades in her career, she felt that the Grand Lady's Award was her greatest treasure. She was dedicated to Massachusetts Masonry through Sinim Lodge. Every brother was strengthened not only by her technical skills, but also by her warmth and compassion. Rin is dearly missed.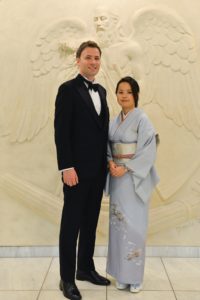 Rt. Wor. Michael S. Craven