David J. Harty (1966-2021)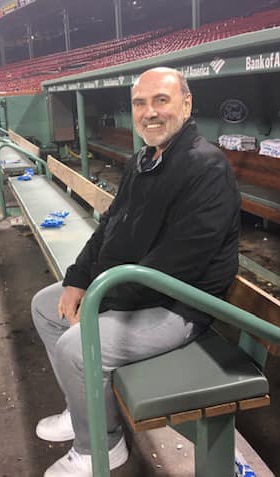 Notes of sympathy may be sent to David's sister, Diane Houde at 32 Border St, Lawrence, MA 01843.
David Joseph Harty (54) of Quincy (formerly Methuen), died after a brief illness on September 25th, 2021. David was born on December 4, 1966 in Methuen, where he spent his early life. He graduated from Methuen High School in 1985. He worked as a plumber for several years, including a stint with Bell Pump Plumbing Supply in Methuen.
Dave's career culminated in a role as the building manager for the Grand Lodge of Masons at their Boston location. He worked for the Masons for many years, and he was beloved. He worked closely with the Downtown Boston Business Improvement District (BID) and was kind to all the local business owners and city officials he interacted with in the Tremont/Boylston St. area. He was particularly gracious to the St. Francis House, the immediate neighbor of his building.
Dave was also a mentor and friend to his right-hand man, Luis Nieves. His work and his co-workers were the pride and joy of his life.
He became a Mason himself in 2010 when he joined Joseph Webb Lodge (Boston). He served as Marshal for the Lodge from 2013-2015, but most importantly was a friend and brother to many in the Masonic fraternity. He was also a member of the York Rite's Boston Commandery #2. In his free time, he enjoyed deep sea fishing, and trips to Salisbury Beach.
He was pre-deceased by his sister, Debra Harty, and parents Richard and Marilyn (Burby) Harty of Methuen. He is survived by two sisters: Dianne Houde (husband Dave) and Donna Deschamp (partner Ralph); Aunt Kathy Mabee (partner Stan) and many cousins, nieces, and nephews.
A memorial service will be held at the Grand Lodge of Masons, 186 Tremont Street, Boston, MA 02111 on Tuesday, October 12th at 11:00am, with a reception to follow.
In lieu of flowers, a charitable donation may be made to the Grand Lodge Brotherhood Fund, care of the Grand Lodge of Masons, 186 Tremont St, Boston, MA 02111.