Welcome to the Craft – Video Series
We're proud to announce our latest Freemasonry video series, Welcome to the Craft.
Like the very first Freemasons, highly skilled in their craft and expertise, today's Freemasons are united by a common desire to leave a mark on the world around them. Being a Freemason isn't about saying you're better than the man who is not, after all. It's about lifting yourself up, serving others, and becoming the best version of yourself – whatever that may be.
Each of these three videos takes a look at the personal journey of a different brother, who will attempt to tell the honest, thought-provoking truth about life as a Freemason in the 21st century.
Schedule

– Released, Available Now!

Friday, February 22 – A Musician

This is a story about a man's constant desire to uncoil every day stresses through his love of music; how the simple act of writing has the power to recharge his batteries, inspiring him "… to give his wife an extra kiss on the cheek," as he so genuinely put it in his interview. His home studio is a quiet place he can draw from the stories and experiences of those around him he loves most.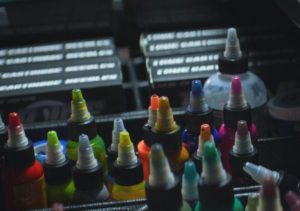 Friday, March 1 – A Tattoo Artist
But not just a tattoo artist, a true artist in every facet of his life. From early days of snowboard designs, to advertising, touring with famous bands, to today – he humbly leaves a mark on the world around him through his work. This story is about growth through creativity and creation, how your mark influences the people around you, and how he's inspired by the different walks of life that converge in Lodges.
Friday, March 8 – A "Seeker"
Introspective in nature and genuinely appreciative of the world around him, this brother is a kind person seeking to leave the world a better place. The story of his move from inner city New York to central Massachusetts, the discovery of internal peace through nature and meditation, and the constant effort to give back to his community are covered. He joined Freemasonry to find like-minded brothers to help him accomplish his goals.
Credits
Special thanks to our agency partner, Small Army, who helped us bring these stories to life!
Each of these videos were shot by Ian McFarland, an Emmy nominated and award-winning film, commercial and music video director/producer/editor. We were very excited to work with Ian on this project, and are proud to be able to premiere his work.